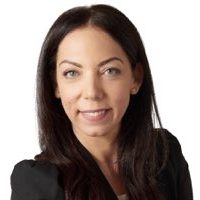 Samantha is a general dermatologist who has had more than 20 years' experience in all aspects of dermatology. She commenced her dermatology training in London, at the Royal Free and Chelsea Hospital and Westminster Hospital, and completed her degree at Groote Schuur Hospital in Cape Town, graduating with FCDerm(SA) in 2008. She continued practising there as a sessional consultant and was instrumental in setting up and running the first public skin laser service in South Africa as well as providing support and consultations for the Teledermatology service provided to rural practitioners. She was awarded a Galderma Research Grant by the Dermatological Society of South Africa to undertake further research into Teledermatology in underserviced areas.
In 2012, she relocated with her family to Melbourne and obtained her FACD. Samantha practices at Sinclair Dermatology and is dedicated to ensuring her patients receive outstanding dermatological care. She specialises in general dermatology with an interest in Hair Disorders, undertaking a hair fellowship with Professor Rod Sinclair in 2013. She is also currently involved as an Investigator in Sinclair Dermatology's Clinical Trial Centre. She has published in international dermatology and medical journals and has also authored book chapters. She is actively involved in GP and nurse education in dermatology, presenting at meetings and conferences, locally and internationally.
Publications
Eisman S, O'Toole E, Rustin M.H.A. Classic Kaposi's sarcoma presenting in a zosteriform pattern, Clin Exp Dermatol 2001;26:402-404
Eisman S, O'Toole EA, Jones A, Whittaker S. Granulomatous Mycosis Fungoides presenting as an acquired ichthyosis. Clin Exp Dermatol 2003;28: 174-176
Eisman S, Rustin MHA. Recurrent confluent and reticulate papillomatosis of Gougerot and Carteaud in siblings.  Clin Exp Dermatol 2003;28: 325-326
Eisman S, Mehta , Orteu C. Enzyme replacement in Fabry disease- CPD. Clin Exp Dermatol 2003;28: 569-570
Eisman S, Orteu CH. Recalcitrant erosive flexural lichen planus: successful treatment with a combination of thalidomide and 0,1% tacrolimus ointment. Clin Exp Dermatol 2004;29: 268-270
Eisman S. Pruritic papular eruption in HIV. Dermatol Clin 2006;24: 449-457
Eisman S. South African Dermatol Review.  2007;7:23-27
Eisman S, Ngwanya RM, Pilay K, Khumalo NP. Whorled follicular keratosis, scarring alopecia in ichthyosis follicularis atrichia with photophobia syndrome. JEADV 2009;23:842-843
Eisman S, Sinclair R. Fungal Nail Infection: Diagnosis and Management. : BMJ 2014;348:g1800
Eisman S, Sinclair R. Practice Pointer Pityriasis Rosea. BMJ 2015;351
Eisman S. Ten Important Nail Disorders, How to Treat. Australian Doctor, Jan 2016
Eisman S. Psoriasis. GP Check Publication, May 2017
Cranwell WC et al. Treatment of alopecia areata: An Australian expert consensus statement. Australas J D 2018
Meah N, Wall D, York K, Bhoyrul B, Bokhari L, et al. The Alopecia Areata Consensus of Experts (ACE) study: Results of an international expert opinion on treatments for alopecia areata. J Am Acad Dermatol 2020
Meah N, Wall D, York K, Bhoyrul B, Bokhari L, et al.The Alopecia Areata Consensus of Experts (ACE) Study PART II: Results of an International Expert Opinion on Diagnosis and Laboratory Evaluation for Alopecia Areata. J Am Acad Dermatol 2020
Jerjen R, Meah N, Trindade de Carvalho L, Wall D, Eisman S, Sinclair R. Treatment of alopecia areata in pre-adolescent children with oral tofacitinib: A retrospective study. Pediatr Dermatol. 2020 Oct 25. doi: 10.1111/pde.14422. Epub ahead of print. PMID: 33099833.
Kerkemeyer K, Eisman  S, Bhoryul B, Pinczewski J, Sinclair RD. Frontal Fibrosing Alopecia. Clin Dermatol. 2020 Oct 17. Doi: 10.1016/j.clindermatol.2020.10.007
Wall D, Meah N, York K et al. A Global eDelphi Exercise to Identify Core Domains and Domain Items for the Development of a Global Registry of Alopecia Areata Disease Severity and Treatment Safety (GRASS). JAMA Dermatol 2021 Apr;157(4):1-11
Kerkemeyer KL, Poa JE, Trindade de Carvalho L, Eisman S, Imperial IC, Sinclair RD, Bhoyrul B. Development and initial validation of a modified Sinclair scale for female pattern hair loss in men. J Am Acad Dermatol. 2021 Jun 7:S0190-9622(21)01102-6. doi: 10.1016/j.jaad.2021.06.004. Epub ahead of print. PMID: 34111498.
Blauvelt A, Silverberg JI, Lynde CW, Bieber T, Eisman S, Zdybski J, Gubelin W, Simpson EL, Valenzuela F, Criado PR, Lebwohl MG, Feeney C, Khan T, Biswas P, DiBonaventura M, Valdez H, Cameron MC, Rojo R. Abrocitinib induction, randomized withdrawal, and retreatment in patients with moderate to severe atopic dermatitis: results from the JADE REGIMEN phase 3 trial. J Am Acad Dermatol. 2021 Aug 17:S0190-9622(21)02343-4. doi: 10.1016/j.jaad.2021.05.075. Epub ahead of print. PMID: 34416294
Book Chapters
Eisman S, Rustin MHA. Atopic Dermatitis- role of HdIVIg. In: Intravenous Immunoglobulins in Dermatology. Stephen Jolles ed. Martin Dunitz Publisher, 2003: 53-61
Eisman S, Rustin MHA. The role of Corticosteroids in Psoriasis. Van De Kerkhof: Textbook of Psoriasis 2nd Blackwell publishing, 2003: 155-169.
Qualifications
MBChB, University of Cape Town, SOUTH AFRICA (1995), with first class honours
MRCP Royal College Physicians London, UNITED KINGDOM (2000)
FCDerm College of Medicine SA, SOUTH AFRICA (2008)
Fellow of the Australasian College of Dermatologists (2014)
British Medical Association (2002)
Australian Society of Cosmetic Dermatologists (2017)
Australian Medical Association (2017)
Australian Hair and Wool Research Society (2017)
Specialties
Hair disorders including:
- alopecia areata
- androgenetic alopecia (male and female pattern hair loss)
- frontal fibrosing alopecia
Clinical trials Principal Investigator
Accreditations & Memberships