SINCLAIR HAIR SALON
Trichology consultation &
hair and scalp treatments

to complement your medically prescribed treatment plan
Specialist advice and optimum treatment plan for hair loss and other hair and scalp conditions including products, hair styling, colour & cutting, hair extensions, hair pieces and camouflage
Complimentary hair & scalp consultation post consultation with your dermatologist to assist with answering all your questions on how to recover hair density
Convenient luxe salon with supportive team of qualified trichologist and wigmaker creating individual hair pieces
Professional aftercare service and products to support your dermatologist treatment
A Truly Unique Service Experience, Stemming From The Collaboration
Between Dermatologists & Specialist Hairdressers
To make an appointments please phone 03 8560 1967 or
email hairdresser@sinclairdermatology.com.au.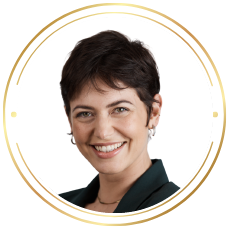 Esther Jasaraj
Trichologist
Esther is a seasoned senior hairstylist with over 14 years of experience. Her journey began in Germany, where she received comprehensive training and education, and where she had the privilege of working in one of the most renowned hair salons. Esther also became an esteemed educator, sharing her knowledge with aspiring hairstylists.
After relocating to Australia, Esther's passion for haircare and her desire to make a meaningful impact on her clients' lives led her to obtain her qualification in Trichology. As a Trichologist, Esther provides specialist treatment for hair and scalp disorders, elevating her skills, dedication and commitment to providing holistic solutions for hair and scalp health.
Esther places a strong emphasis on the importance of maintaining the integrity of hair health while crafting natural looking and low-maintenance colour. Her expertise with diverse hair texture and structure combined with her cutting-edge techniques enables her to create suitable styles for all.
Added to this, Esther's approach to individualised treatment plans ensures that her tailored styles and colouring demonstrate invaluable insight for ongoing hair management. With her extensive experience, she combines hair fashion with hair health, and is a trusted partner to help her clients look and feel their best.
Qualifications
Hairdressing apprenticeship, Olpe Germany (2009 – 2012)
Master's Examination of Hairdressing Trade, Certified Trainer and Expert Merchant, (South Westphalia Chamber of Trade) Arnsberg, Germany (2013)
Certified Trichologist (International Association of Trichologists) Australia, (2022)
Areas of Interest
Treatment of hair and scalp conditions, including Trichologist-only psoriasis treatment & scrub or clay treatments
Hair colour recovery & hair health restoration
Special cutting and styling focussing on natural hair texture
Emphasis on low damage, low maintenance hair colouring, treatments and advice
Languages Spoken

Very personal care for exceptional hair
A pioneer in hair and scalp science since 1964, Kérastase offers women the ultimate in personalised and exceptional haircare. Unique product formulations combine the know-how of the world's best hairdressers with the expertise of a cutting-edge capillary research team.
The star product in Sinclair Hair & Scalp Institute is the Densifique cure which boosts follicular activity to restore thicker looking hair.


L'ORÉAL PROFESSIONNEL is the #1 professional hair brand worldwide showcasing acclaimed expertise in colour & care. Created by and for hairdressers, L'ORÉAL PROFESSIONNEL is a premium salon-exclusive brand with an enviable backstage presence at Fashion Weeks across the globe. Propelled by constant product innovation and boundless creativity, L'ORÉAL PROFESSIONNEL hairdressers are dedicated to transforming hair to reveal the absolute beauty of all women.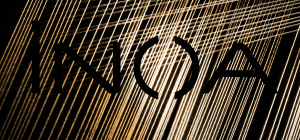 Our History
Sinclair Hair Salon was established in 2014 to complement medically prescribed therapies for hair loss with expert advice on styling, cutting, extensions, hair pieces, and camouflage.
Our vision was to create a hair salon where patients feel they are entering a caring and supportive environment, a salon that instils confidence in patients because they are tended by hairdressers specifically trained in care for hair and scalp health. An expert who understands hair and scalp conditions to properly cut and style hair for maximum volume without damaging or tearing hair.
In January 2018, and in line with our commitment to providing patients with superior care, the latest treatments and worlds-best technologies, we partnered with Kérastase Paris to launch Australia's first scalp institute. This is a revolutionary concept salon that takes hair and scalp care to the next level. Together we combine internationally renowned clinical and research dermatologists and a trichologist with a globally recognised hair care brand to provide a truly unique experience for people with hair and scalp concerns in a state-of-the-art hair salon.
Professional Aftercare
Products & Services
Hear What People Are Saying About Us