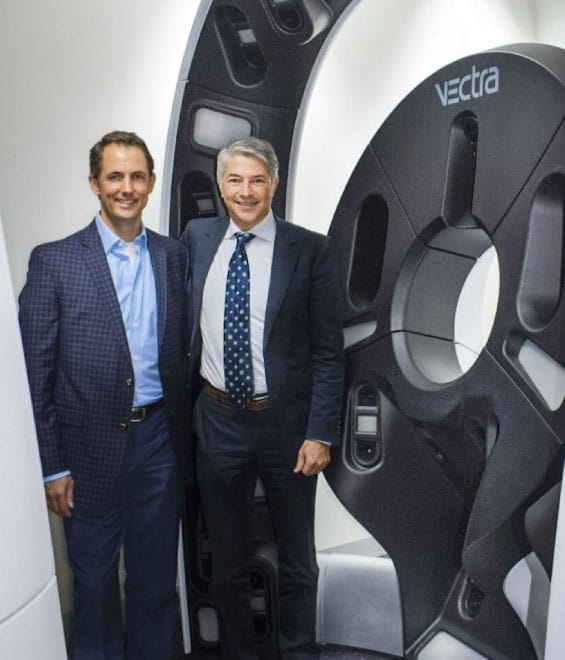 Sinclair Dermatology is the only private dermatology clinic in Australia that houses the VECTRA®WB360 computerised skin imaging system. This state-of-the-art whole-body 3D imaging system captures the skin's surface in macro-quality resolution with a single capture.
Sinclair Dermatology is one of the first centers in the world to house the VECTRA®WB360 skin imaging system designed specifically for dermatology.
The fully integrated software allows our dermatologists to map, monitor and tag pigmented lesions and distributed diseases on the skin better than any human eye can. We have imaged over 1,000 patients since it was delivered to us in November 2017.
How It Works
Upon entering the booth, 92 cameras fire simultaneously, capturing the entire exposed skin surface within a few seconds. Images are then stitched together to reconstruct a high-resolution 3-D avatar of the patient. With the click of the mouse, each pigmented lesion is virtually lifted off the skin for analysis. Where necessary, additional dermoscopy images can be captured and attached to the 3-D avatar. The high-resolution images are stored on a secure server. Repeat images over time can be compared side-by-side to detect changes on the skin. The VECTRA WB360 3D is invaluable for helping to calculate affected skin surface areas as well as monitoring any changes to a subject's condition over time. Many patients have over 1000 pigmented lesions.
Our clinic record was one patient with 10,000 pigmented lesions including 1 melanoma!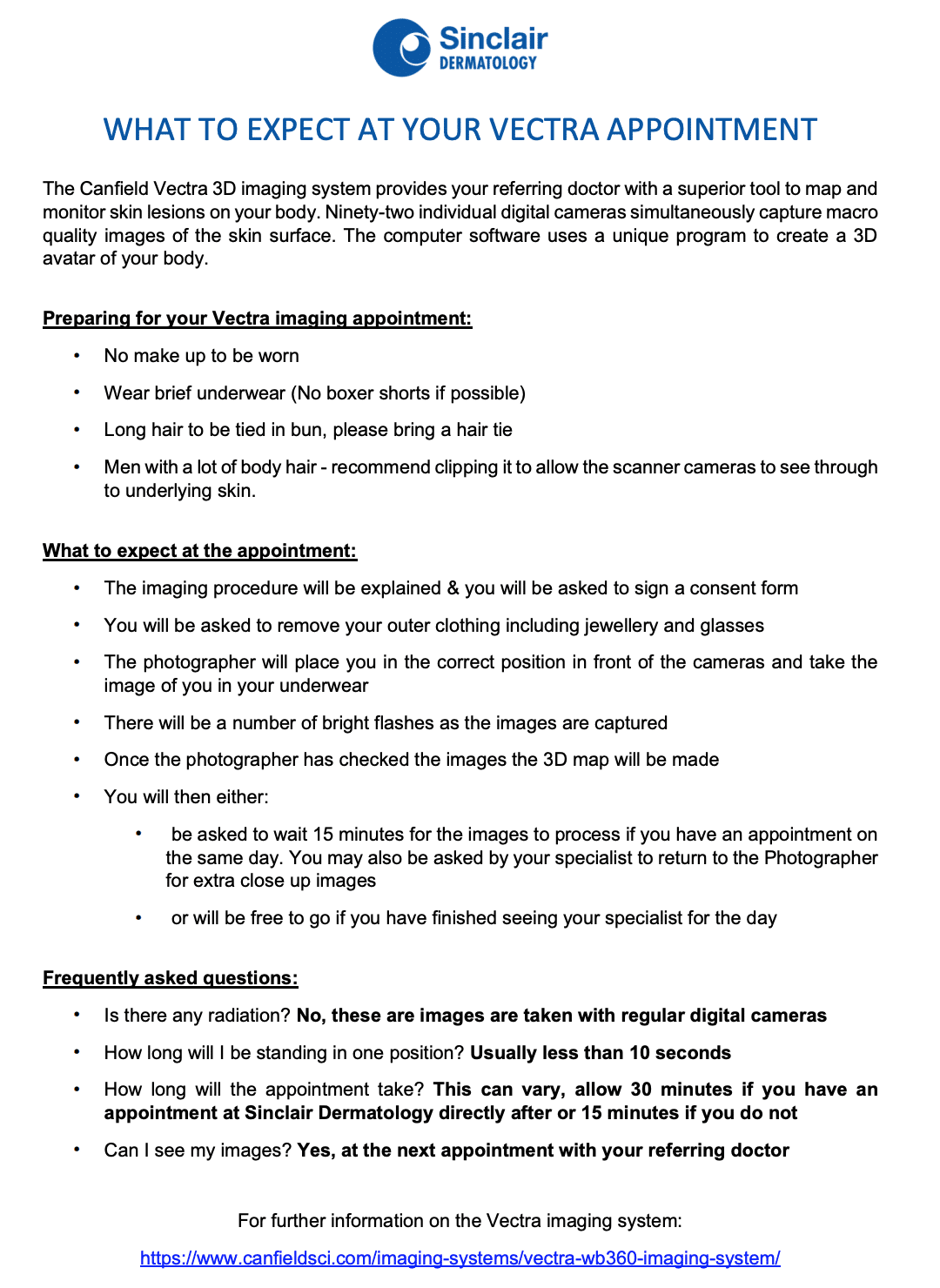 Vectra Imaging Patient Information
Have you booked in for a Vectra total body scan? Please click here to view information on what to expect and do before attending your appointment.
Why Choose Vectra
Vectra is the World's most advanced skin imaging system to-date. The resulting 3-D avatar is a high-resolution image that is the basis for performing numerous analysis capabilities.
For example, the integrated software performs a lesion analysis, lifting off every spot on your skin for analysis in a separate window. Machine learning and artificial intelligence, when combined with an expert skin examination provide the most accurate and reliable skin examination available anywhere in Australia.

Early Detection
Your chances of surviving melanoma are determined by how deep it has grown, using a measurement called the Breslow Thickness. Early detection catches melanomas while they are still superficial, giving you the best chance of survival. Are you willing to take the risk?
HIGH ACCURACY
Because Vectra is the most accurate mole detection system available, it is the ideal system at identifying what is or isn't a melanoma. This means that there's far less need to surgically remove benign (harmless) moles. The ratio of benign moles removed to find one melanoma is 4:1. Elsewhere the surgical ratio is a staggering twenty moles to one melanoma.

YOU ARE IN SAFE HANDS
Our Vectra diagnosis is backed up by a team of expert dermatologists and plastic surgeons who will ensure that any melanoma detected is managed according to best practice.
Imaging Skin Conditions - Psoriasis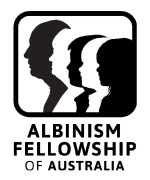 Sinclair Dermatology Special Access Program for Albinism
In support of the albinism population, Sinclair Dermatology boasts a special access program to support individuals with albinism who are at an increased risk of skin cancer. We are offering free Vectra imaging and skin examination to all members of the Albinism Fellowship of Australia.
To book an appointment to have the world's best skin cancer surveillance system with one of our expert dermatologists, please call our centre on 03 9654 2426 or email appointments@sinclairdermatology.com.au