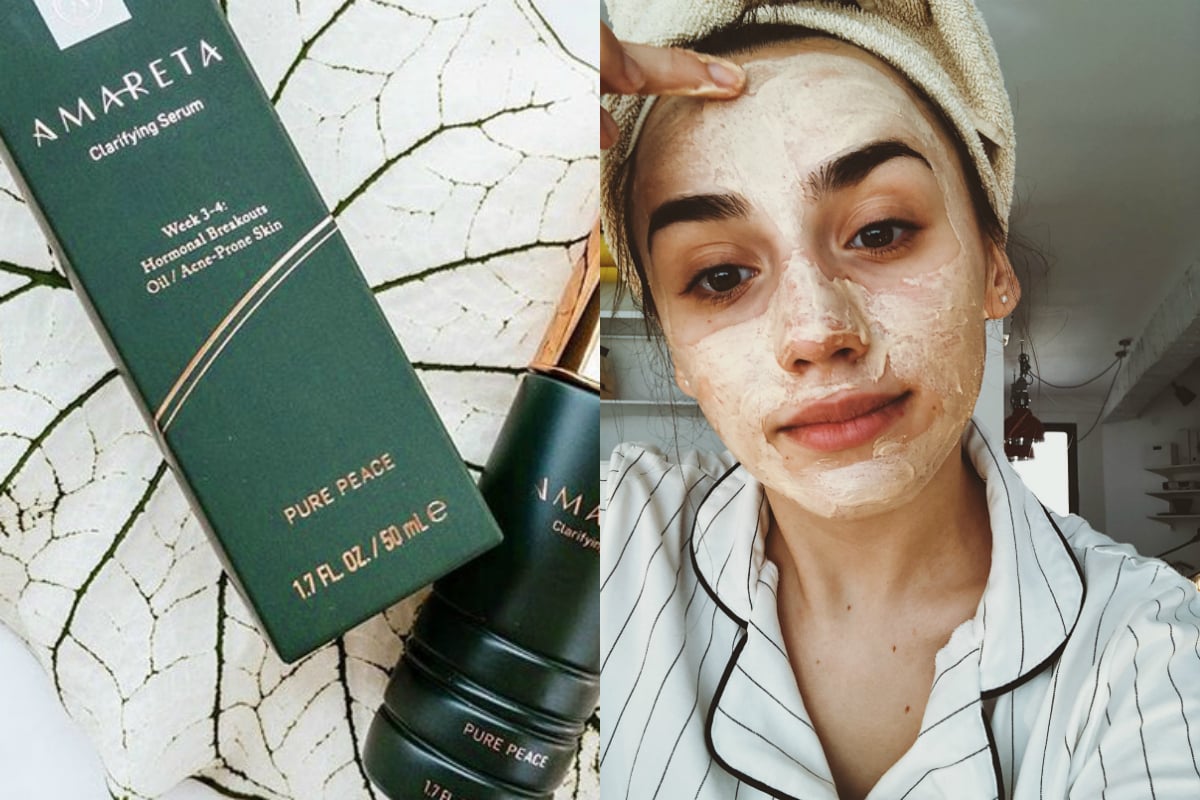 Did you know you now need period skincare?
We're not talking vaginal moisturisers or anything to do with your bits down below. But according to a piece in The Guardian by Ellie Violet Bramley, there's an opening in the beauty market for skincare products dedicated to managing the friendly skin issues that come with your menstrual cycle.
Although period skincare hasn't reached Aussie shores (yet), US brands like Amreeta offer different cleansers, serums and skincare bundles based on whether you're ovulating or bleeding. For a neat sum of around AU$150, plus shipping.
Is this cyclical approach to skincare the next big thing we should all be doing, or a load of crock?
Mamamia spoke to two dermatologists to find out.
How do your hormones (i.e. your period) affect your skin?
Let's start with some facts.
Fact: the cycle of hormones travelling through women's bodies can prompt changes in our skin. You're probably most familiar with the stubborn family of pimples that pop up around your chin, jawline or hairline at roughly the same time every month. For some, it's more of a colony of cystic acne than a family.
Dr Jo-Ann See, Australasian College of Dermatologists fellow and founder of All About Acne, said this is completely normal and "it's not that there's something wrong with you."
"We know this cycle of the hormones [throughout the menstrual cycle] is a true thing, but it's highly individual and it doesn't mean every patient's skin will be affected in the same way," Dr See told Mamamia.
That said, there are two common hormone-related skin issues some women may recognise.
1. 'Period acne' or pimples before your period.
Not everyone gets hormonal acne, but as mentioned above, the most common hormonal skin change women experience is the delightful monthly pimple or acne flare.
According to Dr Shyamalar Gunatheesan, a private practice dermatologist with Sinclair Dermatology you could have otherwise perfect skin and still get a punctual acne flare, simply because you're prone to them. We're lucky like that.