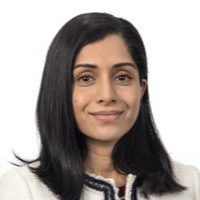 Dr Shyamalar Gunatheesan graduated from the University of Melbourne with her Bachelor of Science and Bachelor of Medicine and Surgery in 2005. As part of her Science Degree, she spent a year at Harvard University doing genetic research. She has also been awarded an NHMRC grant to undertake research on genes involved in wound healing and neural tube closure.
Shyamalar is a Fellow of the Australasian College of Dermatologists. As part of her specialist Dermatology training, she worked at the Royal Melbourne, Skin and Cancer Foundation, Box Hill and Western Hospitals in Melbourne. She also spent 2 years training at the St George's Hospital, London.
In 2012, she was awarded the prestigious Adrian Johnson Memorial Prize for the best publication in the Australasian Journal of Dermatology. Shyamalar has been the author of several articles in peer reviewed journals. She has also been one of the contributing authors of a newly developed skin information website by the Australasian College of Dermatology.
In that same year, she was also awarded the F.C Florance Bequest from the College of Dermatologists to undertake her Fellowship at Columbia University and Memorial Sloan Kettering Cancer Centre in New York City. This has furthered her clinical acumen and expertise in the early detection of melanoma, management of metastatic melanoma and the dermatology side effects of oncology treatments.
Shyamalar is a Consultant Dermatologist at the Skin and Cancer Foundation at the Biologic Psoriasis and Nail clinics. She is also an Honorary Consultant at the Royal Melbourne Hospital. She continues to be involved in teaching the trainee dermatologists and being an examiner on their practice exams.
Apart from the breadth of general dermatology including autoimmune conditions and paediatrics, Shyamalar has subspecialised in Hair conditions and continues to work closely with Professor Rod Sinclair.
Shyamalar has been the keynote speaker at a recent Rationale Skin Care conference, interviewed and featured by Marie Claire, Vogue (May 2017 issue) with regular appearance as a guest dermatologist on the ABC Libby Gore show.
Qualifications
MBBS University of Melbourne, MELBOURNE (2005)
BMedSc University of Melbourne, MELBOURNE (2005)
Fellow of the Australasian College of Dermatologists (2013)
Specialties
Skin cancer management
Hair disorders
Paediatric dermatology
Psoriasis
Hair loss;
Hyperhidrosis
Cosmetic dermatology
Languages
English
Bahasa Malaysia
Indonesian
Tamil
Accreditations & Memberships