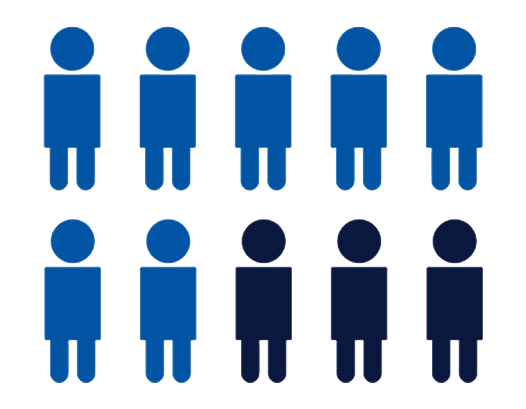 Approximately 30-40% of patients
with cutaneous lupus erythematosus
(CLE) are not responding well to
antimalarials
In patients with long-standing disease or high disease activity, a variety of other immunosuppressive and immunomodulatory drugs are used with varying success. To date, no drug has been specifically approved for the treatment of CLE and there is an unmet need for therapies with novel mechanisms of action targeting the inflammation in severe CLE that are more effective and safer than current treatment.
WHO
We Are Looking For
Aged 18 to 80 years old
Lives in Victoria
Diagnosed with cutaneous lupus erythematosus (CLE) for
a minimum of 3 months.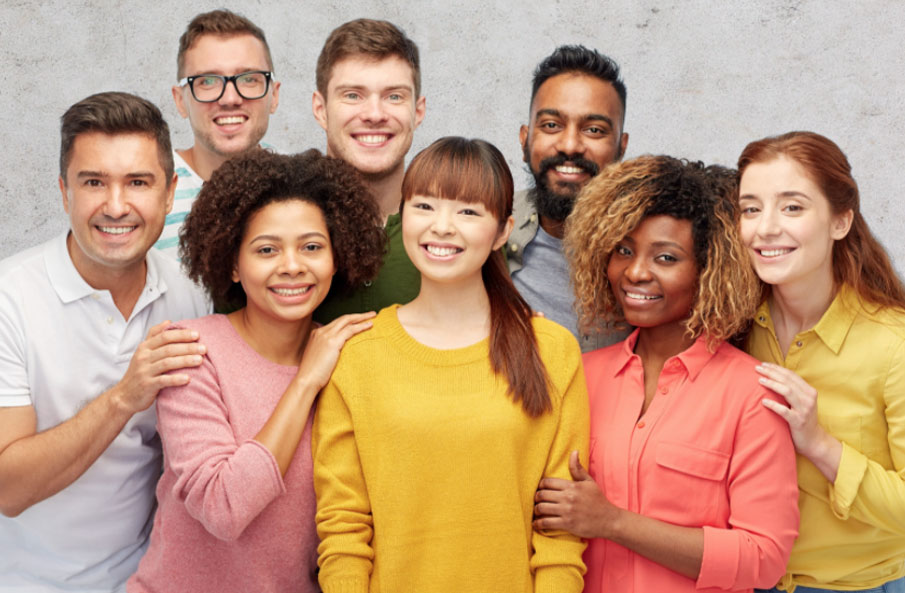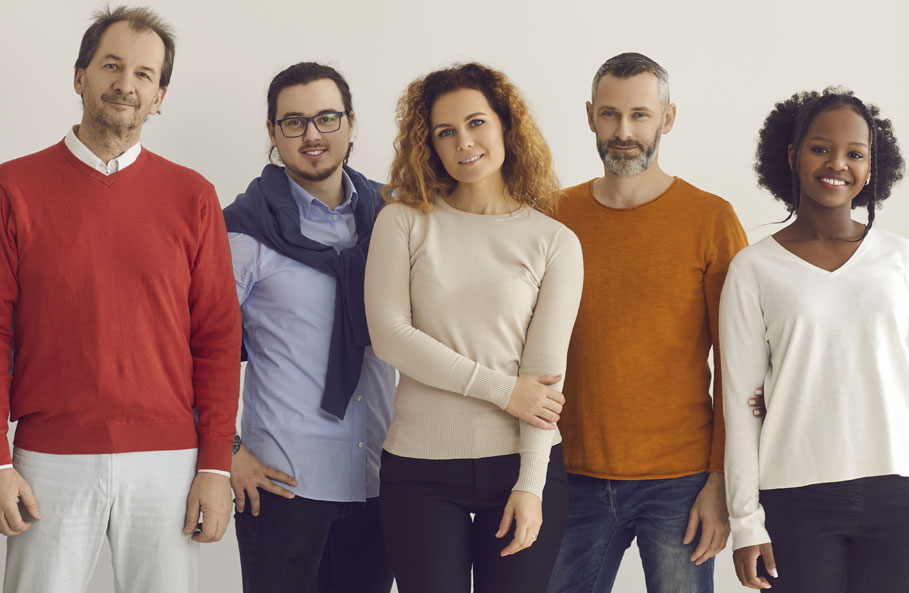 ABOUT
THE LUPUS CLINICAL TRIAL
There are 6 visits lasting approximately 1 hour, over 20 weeks
There is no cost to participate
Participants will receive travel reimbursement for all attended visits
There is a 1 in 2 chance of receiving placebo
Participants may have to meet certain washout criteria depending
on systemic medications taken prior to screening and/or
randomisation
Approved participants will gain access to an investigative product, have their health and wellbeing monitored throughout the study at no cost and be reimbursed for travel for each visit.
Why should YOU
Participate In a
Clinical Trial?

ACCESS
To potential new treatment years before they
are publicly available.

FIND
Potential relief for your condition long before successful
treatments become readily available.

GET
Regular medical care during the trial.

PLAY
A more active role in your own health care.

HELP
Researchers learn more about certain health problems to advance
treatment and care.

BECOME
A partner in scientific discovery and contribute to help future
generations lead healthier lives.

REIMBURSED
For your travel-related expenses and time.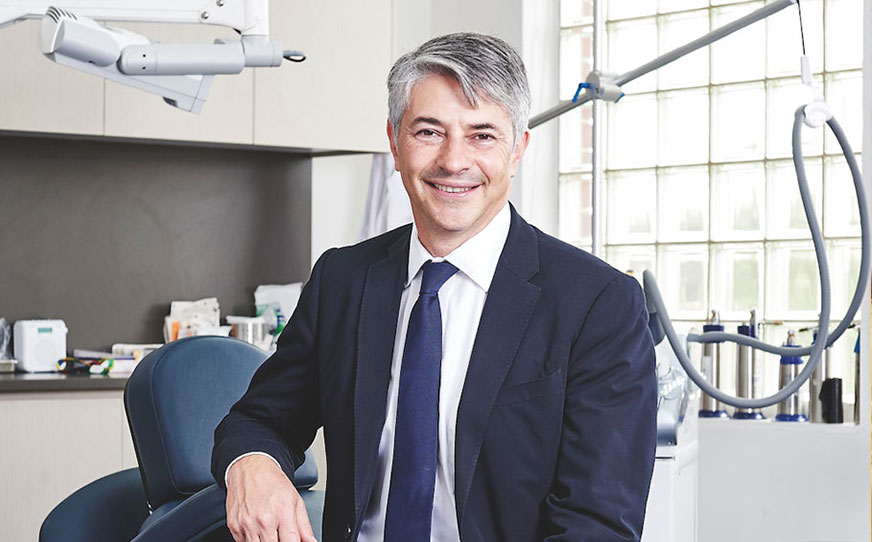 ABOUT
SincLair Dermatology
Sinclair Dermatology was founded by internationally renowned dermatologist, Professor Rodney Sinclair. In 2010, Sinclair Dermatology established Australia's largest dedicated Dermatology Investigational Research Education, and Clinical Trials Centre (DIRECT) to reinforce its commitment to excellence in patient care, clinical research and to the development of new treatments to improve patients' lives.
Since its formation, DIRECT has conducted more than 100 global sponsored Phase I, Phase II, Phase III and Phase IV clinical trials contributing to the treatment and advancement of care for many people with skin and hair disease.
OUR
LOCATION
Our centre is located two kilometres from Melbourne CBD
Travelling by car
Free timed street parking is available outside our centre and on the surrounding streets. Please take note of the parking restrictions.
Travelling by bus
Bus no 246 stops on the corner of Wellington Parade & Hoddle St
Travelling by tram
Tram numbers 48 and 75 stop at the corner of Punt Rd and Wellington Parade, stop number 14.
Travelling by train
Jolimont and Richmond West train station are within 200 metres from our centre.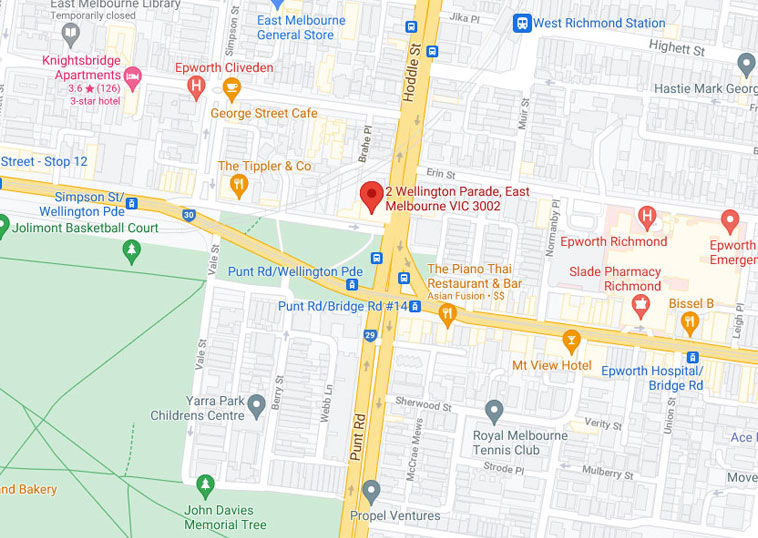 Sinclair Dermatology values the critical role the COVID-19 vaccination has in fighting against the pandemic.
All doctors at Sinclair Dermatology have had the COVID-19 vaccination.
All clinical trials conducted by Sinclair Dermatology are in accordance with Sponsor and government ethical guidelines, including the dispensing of an investigational medication to trial participants.