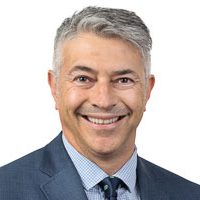 Professor Sinclair is a Professor of Dermatology at the University of Melbourne and Director of Epworth Dermatology. He is past-president of the Australasian Society for Dermatology Research, the Australasian Hair and Wool Research Society and the Skin and Cancer Foundation of Victoria.
Professor Sinclair is the co-author of the section on dermatology in the Oxford Textbook of Medicine and lead author of Therapeutic Guidelines – Dermatology. He has written 13 textbooks on dermatology and over 400 research publications to his name. His research is highly cited, and treatment of hair loss receives regular requests for media commentary.
His main research interests are the treatment of hair loss, skin cancer epidemiology, psoriasis, genetic diseases of the skin, autoimmune diseases of the skin, skin immunology and hair and skin stem cell biology. Prof Sinclair conducts clinical research in psoriasis, hair loss and skin cancer prevention and treatment and laboratory research into stem cell biology, regenerative medicine and gene discovery.
He is considered a world leader in hair disease, nail disease, psoriasis and skin cancer diagnosis and treatment.
Qualifications
Bachelor of Medicine, Bachelor of Surgery, University of Melbourne, MELBOURNE (1987)
Doctor of Medicine, University of Melbourne, MELBOURNE (2004)
Fellow of the Australasian College of Dermatologists (1995)
Fellow British Association Dermatology
Fellow American Academy of Dermatology
Fellow American Dermatology Association
Board Member and Fellow International Society of Dermatology
Board Member and Fellow Australasian Society for Dermatology Research
Board Member and Fellow Australasian Hair and Wool Research Society
Specialties
Skin cancer
Alopecia areata
Androgentic Hair loss
Psoriasis
Eczema
Vitiligo
Auto-immune diseases of the skin
Skin immunology
Hair and skin stem cell biology
Accreditations & Memberships