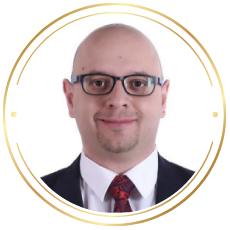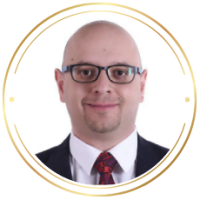 Dr Al-Dabbagh is a board-certified dermatologist (Jordan and Middle East) who completed his dermatology specialty training at King Abdullah University Hospital in Jordan in 2010. He then went on to pursue further training and obtain fellowship in Cosmetic and Dermatologic Surgery at Mount Sinai Hospital in New York in 2011.
Dr Al-Dabbagh practiced as a specialist dermatologist and held the position of assistant professor of dermatology at the University of Duhok, Kurdistan Region-Iraq.
He then moved to Canada where he completed a 2-year fellowship in paediatric dermatology at The Hospital for Sick Children in Toronto, Canada, and a fellowship in advanced medical dermatology at the University of Toronto (2020-2022).
Dr. Al-Dabbagh is also interested in medication education and completed a Master Teacher Program Certificate at the University of Toronto Department of Medicine in 2022.
Qualifications
MBChB University of Mosul College of Medicine, Iraq (2004)
Jordanian Board of Dermatology and Venereology (2010)
Arab Board of Dermatology and Venereology (2010)
Dermatology Diploma Royal College of Physicians and Surgeons of Glasgow (2011)
Cosmetic and Dermatologic Surgery Fellowship, Mount Sinai School of Medicine Dermatology Department, New York, USA (2011)
Paediatric Dermatology Clinical Fellowship, University of Toronto-The Hospital of Sick Children, Ontario, Canada (2020)
Master Teacher Program Certificate, University of Toronto- Department of Medicine, Ontario, Canade (2022)
Advanced Medical Dermatology Clinical Fellowship, University of Toronto Sunnybrook Hospital, Ontario, Canada (2022)
Specialties
Skin cancer
Acne
Pigmentary disorders
Psoriasis
Hair and scalp disorders
Paediatric Dermatology
Eczema
Accreditations & Memberships