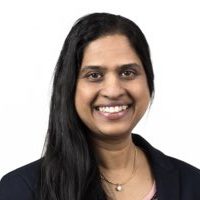 Dr. Vijaya Chitreddy is a fellow of the Australasian College of Dermatologists with more than ten years of experience in the field of Dermatology. She has worked in tertiary care hospitals in Australia as well across India at Victoria General Hospital, Lady Curzon and Bowring Hospital in Bangalore and Government General Hospital in Chennai.
Dr. Chitreddy is experienced in the management of adult common skin disorders such as Acne, Rosacea, Eczema, skin cancers, Infections. Her area of interest is hair and scalp disorders and paediatric skin disorders (Eczema, Acne and Hair Loss).
When she was training in India, Vijaya was involved in Acne research, Prozone phenomena in syphilis serology and Medical student teaching. She has also edited a chapter on structural hair abnormalities in the text book Hair and Scalp disorders by Amy J. McMichael, Maria K. Hordinsky.
Qualifications
MBBS, INDIA
DVD Bangalore Medical College, BANGALORE, INDIA
DNB- Madras Medical College, CHENNAI, INDIA
Fellow of the Australasian College of Dermatologists (2013)
Specialties
Hair and scalp disorders
Skin cancer
Connective tissue diseases
Immunobullous disorders
Acne
Eczema
Paediatric dermatology
Languages
English
Kannada
Telugu
Hindi
Tamil
Accreditations & Memberships