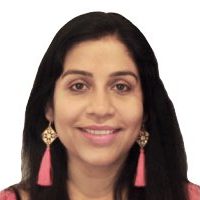 Dr Vanathy Varathan obtained her MBBS with honours from the University of Jaffna Sri Lanka in 2002. She has more than 16 years of experience in the field of dermatology and has trained extensively overseas and in Australia. In 2010, Dr Varathan obtained her MD in Dermatology from the postgraduate institute of Medicine at the University of Colombo. While training for her MD Dermatology, she worked at the National Hospital of Sri Lanka, the Colombo South Teaching Hospital and Lady Ridgeway Hospital of Sri Lanka. Dr Varathan has worked in both private and public hospitals across Sri Lanka.
Moving to Australia, Dr Varathan joined St Vincent's Hospital as a Dermatology fellow from May 2011 – April 2012. She is undertaking further post-graduate training in dermatology in Australia under the supervision of Professor Sinclair. Dr Varathan is not a specialist dermatologist.
Dr Varathan consults both paediatric and adult patients and is competent in diagnosis and performing most skin cancer surgeries, treating inflammatory, autoimmune, communicable, pigmentary genetic medical dermatoses and other related conditions.
Qualifications
MBBS, University of Jaffna, SRI LANKA (2002)
MD Dermatology, University of Colombo, SRI LANKA (2010)
FRACGP
AMC Part 1 & 2
Specialties
Skin cancer diagnosis & treatment
Eczema
Hair disorders
Tropical dermatology
Acne
Accreditations & Memberships