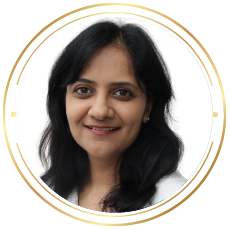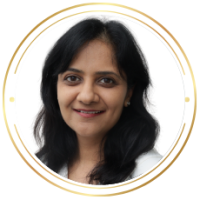 Dr Ragini Ghiya obtained her dermatology specialist qualifications in India in 2008 and has gained vast clinical experience over the past 15 years in practice. Dr Ghiya completed her dermatology specialist assessment with Australian College of Dermatology before moving to Australia and is working as a fellow at Sinclair Dermatology.
Dr Ghiya has a keen interest in skin cancers and has been treating patients with varied presentations of the same. She is experienced in management of hair disorders and has performed many hair restoration procedures including hair transplants, PRP and mesotherapy. She has performed more than 4000 hair transplant procedures over past 13 years and is very proficient at it.
Dr Ghiya is a member of International Society for Hair Restoration Surgeons (ISHRS) and AHRSI, through which she keeps herself updated. She has presented multiple articles at national and international hair restoration conferences and clinical meetings. Dr Ghiya is the recipient of numerous awards and prizes, including gold medals during MBBS and MD trainings and a scholarship by American Academy of Dermatology. She has also authored a number of articles in dermatology publications and textbooks.
Qualifications
MBBS Baroda Medical College, Maharaja Sayajirao (MS) University of Baroda India (2003)
Doctorate of Medicine -Baroda Medical College, Maharaja Sayajirao (MS) University of Baroda India (2008)
Fellow of the Australian College of Dermatology
Areas of Interest
Hair & Scalp Disorders
Skin cancer management
Acne and scar management
Psoriasis
Eczema
Hyperhidrosis
Hair transplant and hair fall treatments
Accreditations & Memberships