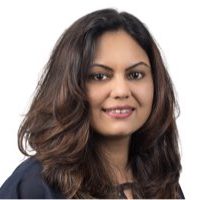 Dr Pooja Sharma is trained in Dermatology extensively both overseas and in Australia. Her training involved exposure to and management of a wide range of dermatological disorders including inflammatory, autoimmune and communicable diseases, pigmentary and genetic disorders, complex medical dermatoses, cosmetic and hair related disorders. Her major research involved drug related adverse effects on the skin and body.
She has been in dermatology since past 13 years, and is competent in performing most skin cancer surgeries and minor reconstructive repair.
She also works as a consultant at The Austin Hospital providing training, guidance and assistance to registrars during the surgical procedures, and management of direct access referrals from local General Practitioners; and The Skin and Cancer Foundation Victoria as a Hair Specialist, training registrars in hair disorders and providing management to difficult cases referred by dermatologists.
Qualifications
MBBS (2003)
MD Dermatology Venerology and Leprology (2006)
Fellow of the Australasian College of Dermatologists (2013)
Member of International Society of Hair Restoration Surgery​ (ISHRS)
Specialties
Hair related disorders,
Pigmentary disorders,
Skin cancer management,
Cosmetic and reconstructive procedures,
Infectious diseases,
Pregnancy related dermatosis
Childhood dermatosis
Accreditations & Memberships