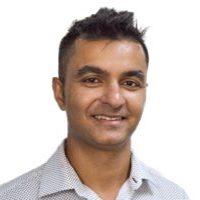 Dr Bevin Bhoyrul graduated from the University of Newcastle, UK, in 2005. He initially trained in general practice which gave him a broad outlook on medicine. He subsequently completed his specialist dermatology training in the UK before moving to Australia to undertake a medical and surgical hair fellowship at Sinclair Dermatology.
During his dermatology training in the UK, Bevin acquired experience in all aspects of dermatology, including inflammatory skin diseases, skin cancer, connective tissue diseases, paediatric dermatology, photodermatology, cutaneous allergy and dermatological surgery.
Bevin is the recipient of numerous awards and prizes, including travel fellowships from the British Association of Dermatologists to attend international conferences, the American Academy of Dermatology Registration Scholarship and the prestigious Hugh Wallace Registrar's Prize from the Royal Society of Medicine.
Bevin holds a postgraduate certificate in cosmetic medicine awarded by the University of Leicester. He is proficient in cosmetic procedures including the use of injectables.
Bevin has authored several publications on diseases of the hair and scalp, as well as other aspects of dermatology. He has presented at national meetings.
Bevin is experienced in the management of hair and scalp disorders in adults and children. He also performs hair restoration procedures and adjunctive treatments e.g. platelet-rich plasma for androgenetic alopecia as well as other indications. Bevin maintains an interest in general dermatology and dermatological surgery.
Bevin is also fluent in French and Mauritian Creole, and is active on social media.
You can follow Dr Bevin on:
Twitter: DrBevinBhoyrul
Instagram: DrBevinBhoyrul
Qualifications
MBChB University of Newcastle, United Kingdom (2005)
MRCP (UK) 2013
MRCP (Derm) (2016)
Fellow of the Australasian College of Dermatologists (2020)
Specialties
General and surgical dermatology
Hair and scalp disorders
Hair restoration procedures
Paediatric hair disorders
Cosmetic medicine and cosmetic procedures
Languages
English
French
Mauritian Creole
Accreditations & Memberships