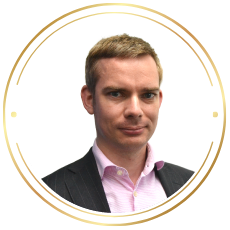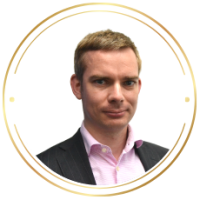 Dr Adam Daunton is a British dermatologist who obtained his medical degree from the University of Birmingham in the UK. He subsequently undertook specialty training in dermatology in Manchester, UK. During his time there, he worked alongside Professor Christopher Griffiths, who has played a key role in the development of a new class of medicines (biologics) which have transformed the treatment of psoriasis and eczema.
He also helped run a specialist urticaria clinic there, one of only three such centres across the UK recognized as a UCARE Urticaria Center of Reference and Excellence. There are only two such centers across Australia.
In 2019, he became a board-certified specialist dermatologist in the UK, and subsequently relocated to Australia in 2022 after attaining certification as a specialist dermatologist there (FACD).
Beyond his clinical practice, he sits on the editorial board of the dermatological journal Clinical & Experimental Dermatology. He also continues to sit on the British Association of Dermatologists Therapeutics & Guidelines Sub-Committee.
Qualifications
MBBS(Hons)
BMedSc(Hons)
MPH&TM
FACD
Specialties
Urticaria
Contact dermatoses
Eczema
Psoriasis
Hair & scalp disorders
Acne
Rosacea
Accreditations & Memberships