What is a Trichologist?
A 'trichologist' specialises in hair loss problems such as baldness, hair breakage and itchy/flaking scalp. General presentations include clients experiencing sudden excessive hair loss from all over the scalp, a bald patch which has suddenly appeared, or itching and excessive scaling of the scalp. A trichologist will carefully question each new client and examine the scalp thoroughly to assess the problem and its cause. A microscopic examination of the hair might be required to aid in the diagnosis of the problem. The trichologist must then decide if treatment is necessary and whether the problem is within their realm to treat or should be dealt with by a dermatologist.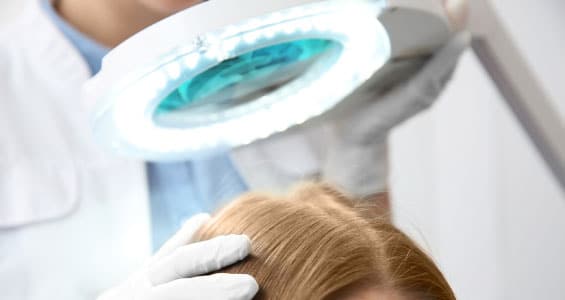 What Skin Diseases Affect the Scalp?
Skin diseases affecting the scalp may not cause any hair loss, but when they do it can be very severe. The most common conditions affecting the scalp are:
Dandruff (pityriasis capitis)
Seborrhoeadermatitis
Psoriasis
Pityriasis amiantacea
Head lice
Lichen simplex
Folliculitis
Who Should See a Trichologist
Any person concerned with thinning hair, excessive hair loss, patches of hair loss, burning or itchy scalp, severe hair breakage, hair that doesn't seem to grow, excessive oily scalp, sweaty scalp, chronic dandruff, dry scalp, seborrhoea dermatitis, psoriasis or any other hair and scalp concern.
How Can a Trichologist Help Me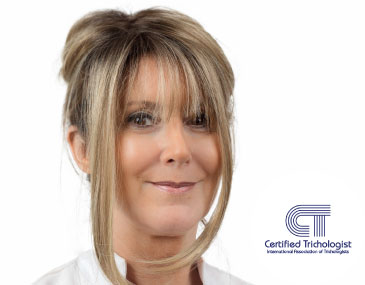 A trichologist will advise you of all your possible options of treatments.
Your options will include:
Natural alternative
Topical treatments
Prescription medication
If you choose a natural and topical solution your trichologist will prescribe a plan that best suits your individual needs.
If you choose prescription medication you will be referred to a dermatologist specialising in hair and scalp concerns.
"My mission as a trichologist is to help you understand your hair and scalp concern and personalise a plan that best suit your individual needs. I dare to be different and work closely with dermatologists, hair restoration specialists, hairdressers, wig makers, camouflage technicians, to bring you a unique and fore filling outcome that covers all angles of possible solutions that will give you the best outcome and your confidence back."
Sinclair Hair & Scalp Institute
The Sinclair Hair & Scalp Institute opened in January 2018. This is a joint initiative with Kérastase by L'Oreal Paris to promote an understanding of hair biology and to provide education in hair care and scalp health to the community. Our stylists specialise in helping our hair loss patients make the best of their hair.
Our trichologist works in the hair & scalp institute and is available to provide advice to clients on hair care, hair loss and wig maintenance. To make an enquiry or book in an appointment to see our Trichologist, please phone 03 9654 2426 or email trichologist@sinclairdermatology.com.au