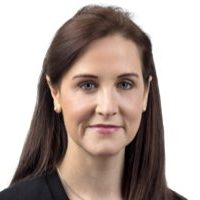 Dr York is a South African trained Dermatologist, who has a special interest in hair and scalp pathology. She is currently working closely with Professor Sinclair as a Hair fellow and aspires to become an expert in this fascinating field.
She has completed a Master's degree in Skin Cancer epidemiology and has published research in this area. She is also a board member of the South African Skin Cancer Foundation.
Dr York finds being a Dermatologist to be more of a calling than just a profession and strives to make a real difference in the lives of her patients.
Qualifications
Fellow of the College of Dermatologists of South Africa, FC Derm SOUTH AFRICA (2018)
Master of Medicine in Dermatology, University of Cape Town, SOUTH AFRICA (2018)
Diploma in Dermatology, Cardiff University, WALES (2012)
Bachelor of Medicine and Bachelor of Surgery (MB BCh), University of Witwatersrand, Johannesburg, SOUTH AFRICA (2008)
Fellow of the South African College of Dermatologists (2018)
Board member of the South African Skin Cancer Foundation (2013)
Specialties
Hair and scalp pathology
Skin cancer epidemiology
Accreditations & Memberships