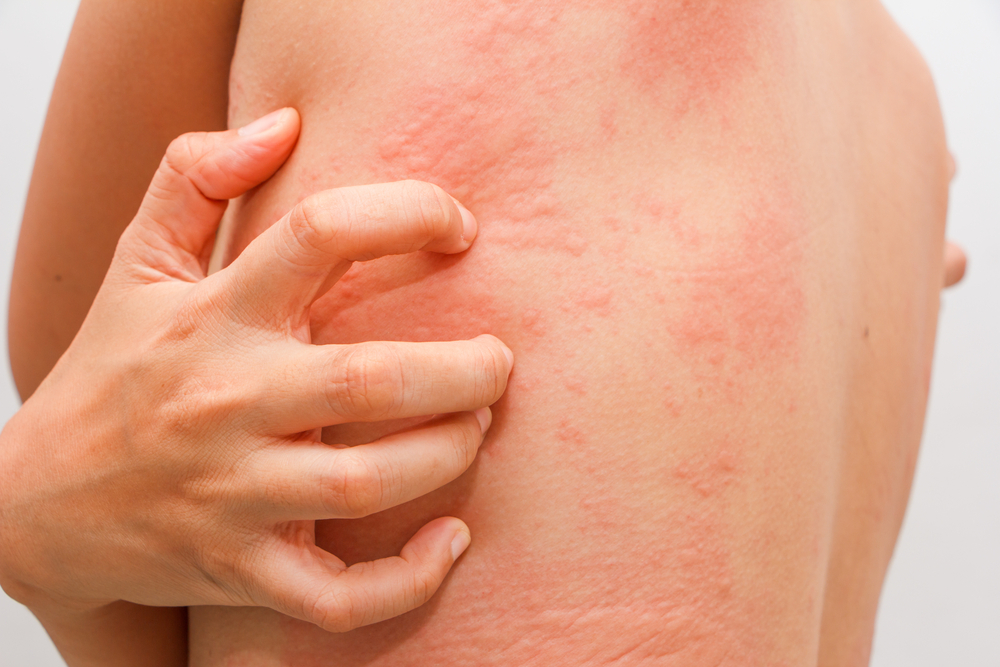 Urticaria (commonly known as Hives) are pink or red itchy rashes, that may appear as blotches or raised red lumps (wheals) on the skin. The wheals may be circular, oval-shaped or annular and vary in size. The condition can afflict any part of the body, but is common to the trunk, throat, arms and legs. When hives first start to appear, they can be mistaken for mosquito bites. Swellings usually disappear within minutes to hours in one spot, but may come and go for days or weeks at a time, sometimes longer.
Chronic Spontaneous Urticaria (CSU) is defined when an uncontrolled and unpredictable occurrence of hives and itch appear without an obvious cause for more than 6 weeks.
The purpose of this study is to determine the efficacy and safety of Ligelizumab in adolescent and adult patients aged 12 and over with chronic urticaria who remain symptomatic despite treatment with H1 antihistamines. This study requires concurrent use of H1 antihistamines.
Inclusion Criteria
12 years or older
Chronic Spontaneous Urticaria (>6months) uncontrolled by H1 antihistamines
The presence of itch and hives for ≥ 6 consecutive weeks at any time prior to enrolment despite current use of H1 antihistamine treatment during this time period
Process
One in 10 patients will receive placebo for the first 20 weeks
From week 20 all patients will receive active treatment
There are 19 visits over a 16-month period
Patients will receive a travel allowance of $50 per visit
All medication will be provided free of charge
If you are interested and would like to participate in this trial, please click on the following link to answer a few short questions so one of our study coordinators can get back to you: eligibility questionnaire